How To Build a $1,000,000+ Figure Real Estate Business
If the majority of your income is dependent on your own individual performance, what you have is a high-paying job. You are not building a scalable real estate business.

The natural evolution in real estate is: Become a top producer, build a team, then scale your business. There are many talented top-producing agents who fail to successfully transition because they lack the necessary skills to be successful in building a business.
In this article, I'll share with you the principles that I believe are essential if you desire to build a 7-figure, scalable real estate business.
You can start from the top or use the below links too easily navigate to a specific section of this article.
Transitioning From Player/Coach to GM
Tap Into Demand, Don't Try to Create it
Transactional ➡️ Recurring Revenue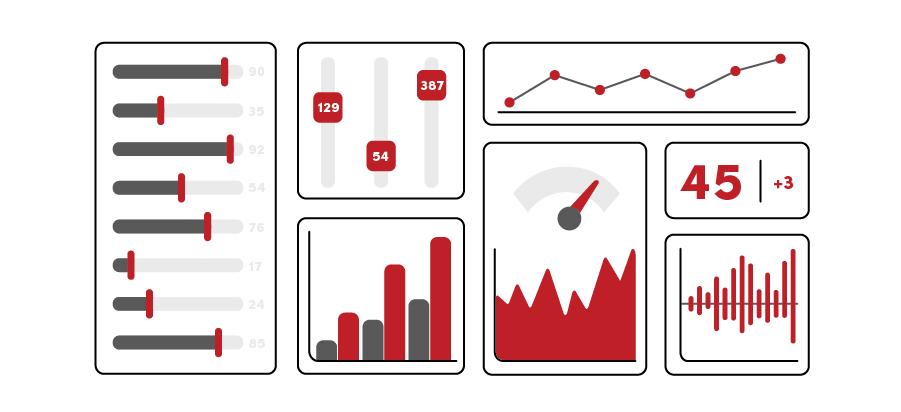 Establishing KPIs
The first order of business is to clearly define your goal and ensure you are tracking the correct Key Performance Indicators (KPIs). A KPI is "a measurable value that demonstrates how effectively a company is achieving key business objectives." (Klipfolio).
"As a team leader, very few things compare in importance to tracking and understanding your numbers," said AJ Hazzi of Vantage West Realty, an author, speaker, real estate coach, and bonafide expert in lead conversion and developing a high-performing sales team. "You need to have your finger on the pulse of what's going on in your business at all times."
In a study conducted by Harvard Business Review, professionals who wrote down their goals were 10X as likely to achieve them as people who didn't. Writing your goals and tracking your progress is not only useful for you, but it aligns your entire organization. Building a scalable real estate business requires all members of the team to be rowing toward the same destination.
KPIs provide the insight we need to understand if we are directionally on the right track towards our goals. Here's a list of KPIs to get you started:
Financial:
Average Commission Per Customer
Customer Acquisition Cost
Revenue
Expense
Profit
Marketing and Sales:
Brand Impressions
Website Traffic
Followers, Subscribers, Fans
Size Of Database
Lead Generation and Conversion:
Marketing Qualified Leads (MQL)
Sales Qualified Leads (SQL)
SQL to Appointment
Appointment Booked To Appointment Attended
Appointment Attended to Contract Signed
Contract Signed To Close
Service:
CSAT
Total # of Referrals
% of Customers Referring Your Business
Total # of Repeat Customers
% of Repeat Customer Base
This list might seem overwhelming, so start small. The key to successfully tracking KPIs is to only track data relevant to the goal. People often get caught up in tracking all kinds of KPIs that aren't directly linked to their strategy just because the information is available. When this happens, it's almost impossible to maintain your data accuracy. But if they align with your goals and are measured accurately, their impact is invaluable.
The goal here is to identify three to four metrics that have a disproportionate impact on performance. Personally, I prefer to track KPIs that directly impact the revenue and value of my business. When defining the metrics you want to track, ask yourself a simple question: "If I improve this number, will it directly increase my revenue, profit, or value?"
The most important things to focus on, according to Hazzi, are your lead indicators. His team has a weekly scorecard that tells them everything they need to know from the top of the funnel all the way to the bottom, including traffic, leads, calls/texts/emails, appointments, appointments met, and appointments signed. It's also important to follow lag indicators such as deals written, deals completed, and five-star reviews.
Hazzi suggests using these indicators to forecast out the next three to six months. By tracking these KPIs weekly, you can begin to spot trends in your four-week average and your twelve-week averages. "These trends tell you exactly where your focus needs to be over the next 30 days to fix the leak in the boat," he said.
Once you've established your goal and chosen your metrics, you need to create a KPI score board. There are lots of tools you can use to track and visualize your KPIs. These tools will keep all your data in one place to make the process more efficient, productive, and easy to understand.
Hazzi takes his KPI data and turns it into an Opportunity Quotient (OQ) where he takes an agent's appointment conversion percentage and multiplies it by the number of agency agreements that turn into contracts. The threshold is 30%. If your agent gets 30% or above, they are doing well. If they get under 30%, they qualify for training. "Knowing where the numbers are falling off allows us to laser focus," he said. "We are able to figure out if the agent needs to go on more appointments, or get better on appointments. We can see where efficiencies can be created and implement a business plan around that." It gives everybody clarity on the definition of success and gives the team a sense of calmness and focus.
If you want to level up here, create an environment where you have to report on these KPIs to an advisor or team. Hazzi uses Google Sheets to inform a custom dashboard in Geckoboards that gets displayed on monitors throughout their office. Simply put, you should act like a publicly-traded company as a mechanism to ensure you're driving performance. Consistent reporting guarantees accountability and ensures increased productivity and a dramatic improvement in your team's performance.
The next order of business is to build your moat.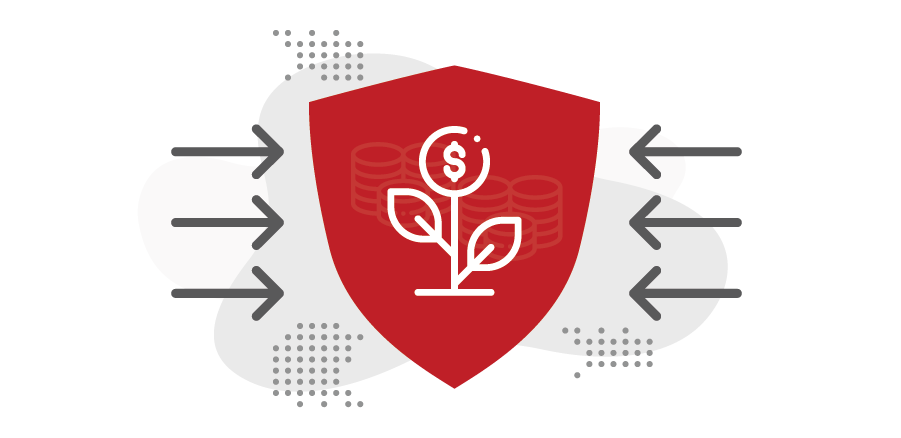 Build Your Moat
Warren Buffet's "economic moat" theory protects the profits of a business from attacks by competitors.
Agents are under barrages from outside competitors like Zillow, Opendoor, Offerpad, and more. They have enemies on all fronts.
So how do you build your moat to maintain a competitive advantage?
Hazzi's moat strategy is to overwhelm his clients with value. He suggests having a 25-minute presentation ready that explains how the agency works, the benefits of having you represent them exclusively, how you are their protection and guide through the process, how you'll negotiate to save them money, how you'll give them access to off-market listings, and how you'll provide a five-star experience and network of professionals.
During your presentation, get micro-commitments along the way, such as setting up their home search portal and preferences.
"This is all about getting their feet wet and they can leave their checkbook at home," he said. "Tell them this is a no pressure environment, a chance to refine your criteria and see what your price range affords you so when you are ready to buy, you really know you're getting what you want. It puts the buyers at ease, and has them see you as a consultant. Let them know they get all of this without having to retain you; all you expect is their loyalty. Then charge what you're worth and make sure they know your fee is paid out of the proceeds of the sale. It comes down to confidence in what you are delivering and the value you are providing. Commit yourself only to people who are committed to you."
Here's another moat strategy: Build an operation-driven business, not an agent-driven business.
Real Estate is a revolving door. In 2014, NAR reported 87% of all new agents fail after five years in the industry. A staggering 33% of agents actually quit inside their first year. In our industry, opportunity eats culture for breakfast.
The truth is that your agents will (and should) seek out the best opportunities for their own individual goals. And how can you blame them? If they have a bad month or quarter, are you going to compensate them the same way you would if they broke their sales records? Of course not. If they are convinced that there is less risk and a higher upside at another organization, they will move on. If your entire business is dependent on keeping your top producers happy, you're walking a tightrope with no net.
Predictability is the bedrock of an operation-driven business. You need to be able to take a new agent and turn them into a profitable member of the team by following a repeatable process of onboarding, training, and empowering. The process is never meant to be a one-size-fits all approach, so flexibility within an established system is key to success. Investing time towards integrating a new agent into your systems will create patterns of predictability and accountability.

Transitioning From Player/Coach to GM
Replacing your current income derived from your commission with the proceeds of the split from your agents is the most critical milestone in transitioning from a top producer with a team to a $1,000,000+ real estate business. It's also the hardest. Until that day happens, you will always be a player/coach: Part real estate agent, part manager.
My recommendation is simple: Do the math. Figure out what it's going to take to get you out of production, without taking a pay cut. Make that your 2021 goal. Write it down, track it, report on it regularly, and march towards it. A word of caution, though. Rule #1 in business is: Don't go broke! Do not prematurely step out of production. Make smart decisions, keep an eye on your data, and take a slow, gradual approach with this phase.
Ryan Rodenbeck, Broker/Owner of Spyglass Realty in Texas, recently grew his team of 12 agents to 50 agents. Together, they completed 400 transactions last year; he fully expects to get to 75 agents and close to 1,000 transactions this year. "For me, I decided to make the transition for a better quality of life," he said. "I was burned out on working with clients and on working nights and weekends. The natural progression is to get enough agents to scale your efforts and have the business work for you, not to have to work for the business."
He said the most difficult part was stepping away from being the top producing agent but he realized he knew he needed to either be a producing agent and have a small team, or dive into building a large team and stop producing. "I made the decision to really focus on recruitment and that was my main priority," he said. "You have to commit to it because it's not going to happen on its own. The mind can't serve two masters, so if you are busy serving clients, then there are going to be things that lapse on the brokerage. If you are busy recruiting and building the culture of your brokerage, you won't do as well as an agent. It takes someone in the organization completely focused on recruitment to be successful."
His plan for recruitment was to do the same thing he tells his agents to do: Pick up the phone. "Organically waiting for agents to come to you by and large does not happen," he said. Once he hit 30 agents, word started spreading and his brokerage started trending. "It gets easier because you are well known, and most people think when they have a brand that is trending that means they can just wait for the phone to ring. I have found that to not be the case. You have to keep recruiting and making sure you have happy agents and are providing ongoing training and tools."
Trueblood Real Estate Broker/Owner Jim Trueblood has also successfully made the transition from coach to GM and his best advice for successfully doing so centers around hiring the right people. "As you scale, there is just more and more for the head person to do and make decisions on," he said. "The big thing for us is hiring people we trust to make those decisions. I can't make every decision every day for everybody. Make sure you have people in place you trust and not have your hands in every daily item."

Training is Retaining
In real estate, if you out train your competition, you'll outsell your competition.
The competition amongst real estate teams is on the rise and you have to actively commit to your team's development, or somebody else will. The best organizations that I work with spend countless hours each month developing their team's skills. It's one of the most important investments that they make and creates a flywheel for their business.
One of those organizations is The Art Team in South Carolina. "I think if you focus on training and keeping your people at the top of your game, clients will have an easier process in buying and selling because they will have more referrals," said Brad Allen, Broker in Charge and Managing Partner.
Allen offers a standing training every Monday in which there are 10 major modules — belly to belly — that cover topics agents don't learn about in real estate school; agents in their first year have to attend, and more experienced agents can choose to attend based on the topics. "Real estate school is vague," he said. "It tells you how the law works, but not how to sell."
He also runs weekly training on specific topics (like HVAC systems or how to work with investors) and has a team meeting once a month where specialists are brought in. In addition, there are major quarterly training sessions (this year, he rented out a baseball field and clubhouse) to freshen everyone up on the fundamentals. "What people lose sight of is, they get onboarded, sell a few houses and keep selling that way," he said. "But the economy changes. You need to tell people how to navigate and give pointers on how to be successful but you also have to look forward and be visionary; for example, you have to foresee if the market is heading down a path of low inventory and be able to say, 'This is what we should do.' If you want people to sell more, you need to look ahead and play chess and be three of four steps ahead with your strategy."
Allen said one important thing to keep in mind when you are recruiting is that just because an agent is licensed, it doesn't mean they are effective. "A lot of times you think licensed agents know what they are doing but at the end of the day, you are expecting their previous company to have taught them the right way," he said. "You also have to know how to bring on an agent that does 40 deals a year or so but is plateauing and looking to do more."
The more they train, the better their agents become. The better their agents become, the better experience for the consumer. The better the experience for the consumer, the more repeat customers and referrals.
Furthermore, training creates a sense of ownership. "Psychological ownership," is the idea that employees carry "feelings of ownership" even when they aren't legal owners. This is an important concept related to team development. A study of more than 800 employees found positive links between psychological ownership of the company and employees' work performance. In other words, the more your team feels connected to the goals of your organization, the more engaged, successful, and committed they'll be to succeed.
An added benefit of investing in ongoing development is that it builds camaraderie and attracts the right people. You want talent that has a collaborative and growth mindset. If you're bringing on a top producer who is a lone wolf, it will have a destructive impact on your culture. Give me a new agent who wants to be exceptional versus a top producer who believes they know it all.
If you've been burned in the past by someone you trained leaving, don't become jaded. As Zig Ziglar once said, "The only thing worse than training employees and losing them is to not train them and keep them."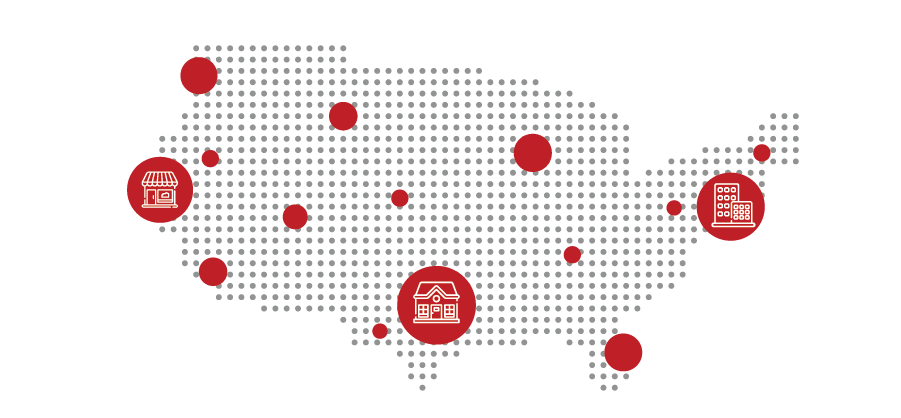 Tap Into Demand, Don't Try to Create it
By falling into the trap of becoming married to your niche, you may find yourself constantly having to work harder to generate sales.
In the San Francisco-Bay Area, 90% of the real estate traffic in 2020 was people looking to move out of the region. Before COVID-19, San Francisco had the highest building occupancy rate in the country. But now, that number has dramatically changed and most of the city's high-rise buildings have been left behind by people wanting to find more "home" for their money.
In this situation, agents have two options:
1) Wait for the market to return
2) Evolve

If you've spent the last five years selling condos in San Francisco to the tech-elite, you may find yourself in a position where your entire pipeline of buyers has dried up. You have no other choice but to reinvent yourself.
It takes time, it's expensive, and it's hard, but the alternative is fighting against market conditions you have no control over. I've learned a simple lesson in business that has served me well: It's better to tap into demand than it is to try to create it. Identify the most active segments in the market and go win market share.
Hazzi suggests that in a low inventory market, force your clients to look at something outside the center of the bullseye so they get a frame of reference. He also suggests showing as many "Coming Soon" or "For Sale by Owner" properties as possible. "I always kind of have a property in my mind I think will work for them, and then I build around that," he said. "Tell them to think of it as a process of elimination rather than one of selection."

Land and Expand
You've already done the hard work of building trust with your customers. What additional services can you provide your customers to scale your business? Your customers need home insurance. They need a mortgage. They need legal services.
It's easier to increase your profit margin by upselling to the customers you've already acquired. For example, when Apple sells you a new iPhone, they offer you a relevant upsell like headphones, a wall charger, or a case. And it works: Apple wrapped up 2020 with a profit margin of nearly 60% in their service sector, and over 35% margin with their iPhone products. Apple gets the maximum increase to their profits with minimum expense, while you walk away with exactly what you need and more.
Jim Trueblood scaled his business by diversifying, offering title and insurance services. "It's a great thing to provide all the services people need to our clients so it is convenient for them," Trueblood said. "People start to notice they can just do everything right in the office and that is the goal." It's also convenient for the agents to be able to offer their clients a wide variety of services at their disposal.
Trueblood also takes advantage of co-marketing opportunities with mortgage companies and home warranty services. "It helps us to scale by helping us to buy more leads and leads are what really helps growth with agents," he said. However, he cautioned to be sure to make the right partnerships. "It is the customer's choice in the end who they go with, so what you offer has to be the best, or it's just unsustainable," he said.
On a smaller scale, but no less convenient, are the concierge services Trueblood has begun offering. There is always someone in-house that both agents and clients can take advantage of to run errands, courier checks and documents, and even do some basic landscaping or handyman/maintenance tasks as needed. "These are all those miscellaneous things you need in a pinch and it helps our agents to scale their business without hiring someone on their own," Trueblood said. "We want them to be able to take advantage of everything they need in a real estate transaction."
This approach is working for them. They've grown from 20 agents in 2018 to 170 agents currently. "We are in the midst of it and we know what our customers want and need," Trueblood said. "That's the real key: A great experience so they tell their friends and they come back again."
Marketing and sales account for a significant percentage of your business expenses. Measuring your Customer Acquisition Cost (CAC) depends on how much money you spend on marketing and how many clients you acquired based on your marketing investment. The average CAC in the real estate industry is $213. If you no longer have to incur that expense of building a relationship, you can and should significantly increase your performance with your current customers.

Transactional ➡️ Recurring Revenue

Properties Online, Inc., in their annual Real Estate Tech Trends in 2018, reported 87% of people used a real estate agent. Not surprisingly, 74% of buyers claimed they would use their agent again, or recommend them to others. However, what's interesting is they found that only 12% of buyers actually do.
We like to tell ourselves that we're in the relationship business, but the data says otherwise.
The report further showed severe incongruence between the expectations buyers and sellers have for their agent and the agent's ability to meet them. For example, 77% of sellers expect a response from their agent within 30 minutes. Only 24% of agents meet their expectations.
Similarly, the report also indicated that 88% of buyers expect a response from their agent within 1 hour. Only 30% of agents meet their expectations. Technology is actively changing the relationship between agents and consumers because it's driving the standard for communication.
If we are to earn their referrals and repeat business, we need to understand what their expectations are post-sale. If they don't have any, we need to create those expectations.
Most teams rely on their agents to stay in touch with their book of business, but this is a failing strategy. Your agents are constantly under the immediate pressure to perform now. If they don't, they don't get paid. It's unfair of us to ask them to think long-term when so much of their livelihood depends on what happens today. It's our job, as leaders, to think long-term for them.
My advice here is simple: Hire an employee whose only job is to stay in touch with your book of business. It can cost 5X more to attract a new customer than it does to retain an existing one. Can you imagine how much your business will grow if you can turn every client into an advocate who refers you business and does business with you again?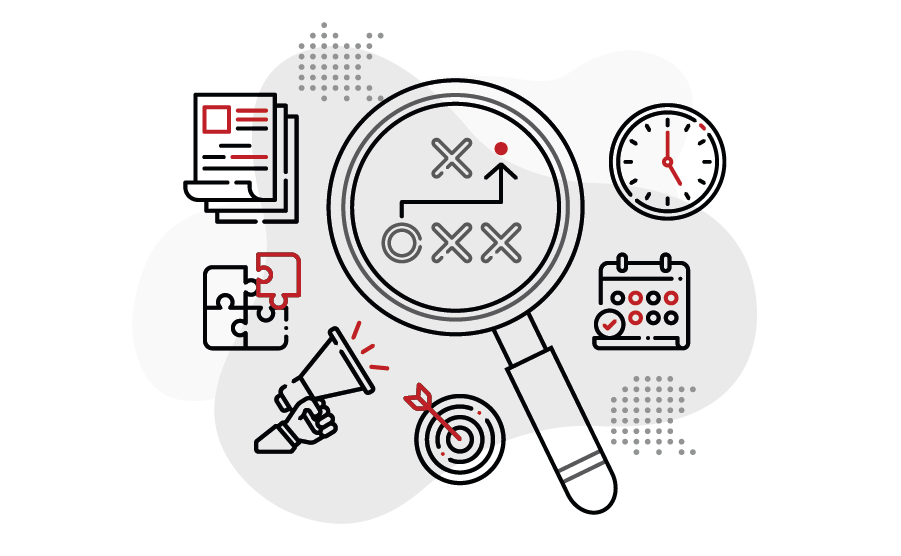 Promote Your Listings
An astonishing 20% of Warren Buffett's portfolio generates 86% of his wealth. The bottom line? A focused investment strategy yields the greatest returns.
In a low-inventory market, agents tend to undermarket their listings because homes are selling so quickly. The problem here is mindset; if you perceive marketing your listings as a cost, you will always try to minimize the expense. But if you treat marketing your listings as an investment, you will look to try to maximize your return.
Smart agents understand that how you promote your listings is an audition for future sellers. Your next customer will see how you market and advertise your current listings and say, "I want that for my house!" There is no better marketing strategy than creating a comprehensive marketing strategy designed around helping your customers maximize their exposure. This is how you attract business so you don't have to chase it.
One of those smart agents is Raj Qsar, CEO and Owner of The Boutique Real Estate Group. In California, where Qsar is based, one in four people have a real estate license. "The important part is trying to differentiate yourself," he said. "I learned a long time ago that if you are just a little bit different, you are going to stand out like a sore thumb in this industry."
He's utilized all kinds of innovative and creative techniques to sell homes from artistic professional photography to feng shui analysis, and found the showcase element that has worked best for him has been video. But Qsar doesn't just shoot regular videos, he shoots movies. "Other agents were doing these 10 minute videos with classical music and they were so boring and weren't getting many views," Qsar said. "We wanted to be real to the community. We hired a wedding videographer to capture those emotions and used real actors and actresses to tell a story about what it's like to live on this street, in this neighborhood. What do these people do, where do they go out to eat, what do they do to socialize, what kind of memories are you going to make in this home?"
The movies have been a hit. However, they're only useful if people are watching them. Qsar thinks the best way to distribute the movies is through social media channels. "There are so many different platforms to push the content," he said. "TikTok is free, and so popular right now. You can really experiment with long form and short form videos, and microcontent. Everyone has a phone and everyone has access to video, so if you don't have a big budget all you need is passion and consistency."

Google's Legendary "20% Time"
The big idea behind Google's "20% Time" is that great companies develop a culture around experimentation. In 2014 Google founders Larry Page and Sergey Brin wrote in their 2004 IPO letter, "We encourage our employees, in addition to their regular projects, to spend 20% of their time working on what they think will most benefit Google. This empowers them to be more creative and innovative. Many of our significant advances have happened in this manner."
To name a few, these "significant advances" include Google News, Gmail, AdSense, and Google Maps. If Google didn't institutionalize experimentation, they wouldn't have developed these major projects.
Given this history of what can come from this counter-intuitive strategy, what can you and your team do with 20% time to create more freedom and innovation in your business? Maybe it looks like experimenting with Instagram reels in your marketing strategy, or how you can use BombBomb in your onboarding process.
The goal is to foster a culture within your business of innovation, creativity, and empowerment.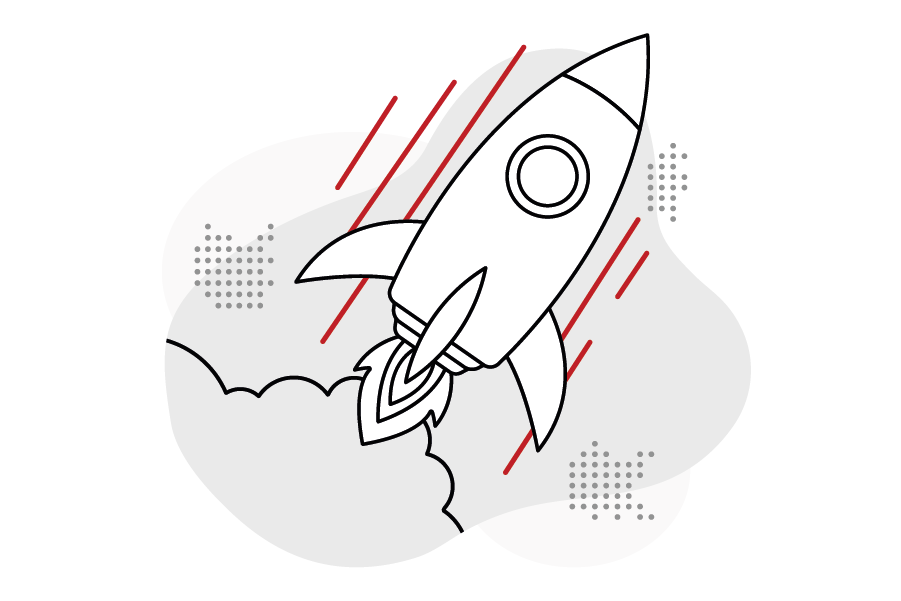 Your Best Year Yet
If you want to build a scalable real estate business, it's time to ramp up your strategy using these principles. Focused evaluation, steady implementation, and effective execution will always produce the best results. Having the right strategy, the right skills, and the right mindset that are all actively driven by your organization's core values will be what anchors your business and propels you forward.
Building a 7-figure real estate business in 2021 doesn't have to be a dream, it can become a reality.