Curaytor Guide - Branding For Your Business
The Basics
1. Company name
There are exceptions, but we don't recommend using your own name. Why? It's harder to build out a team of empowered agents, harder to merge with another team, and harder to sell a business with your name on it.

2. Make it easy for people to find you online
Make sure all your URLs should match (Website, Facebook Page, Email Address, etc.). Give them one consistent name to search for!

3. Your Email Domain MUST match Curaytor site URL

4. We recommend Google Suite for email
(it's the best for integration and ease of use)
Logo
Versatility is key. This means that your logo must work both in a stacked environment but also side by side.
For your Curaytor website (and also for the web in general), logos look best when the accompanying icon is to the left of the brand text and all on one line. This will allow you to take up more space without crowding your homepage.
The versatility comes into play when you want to then promote your brand on multiple platforms. Things like social media covers often times have stacked logos looking better than long ones. If you design a logo that can be used for multiple outlets, then all your bases are covered.
Color
A strong primary color + a toned down secondary color to accent the primary color.
Don't be afraid to edit your Brand colors a little if it makes buttons or elements on your site hard to read. When editing your brand colors keep it consistent by adding tints(white) or shades(black) to the original color. This will give it the same feel while optimizing it for conversion.
Resolution/File types
Vector(.ai) or Scalable Format(.eps) for print, Transparent(.png) for your website.
When giving your logo to anyone your working with, you'll want to supply them with a large .png file as well as the vector version to ensure your brand always shines regardless of who uses it.
Dimensions
You'll want a few different sizes in your toolkit for various needs. Make sure to scale these proportionally.
300px wide - Solid all purpose size for the header on your website.
1000px wide - Ideal for anytime you want to display your logo on a page.
2000px wide - Recommended size for anyone requesting your logo.
As a bonus, if you have an .ai or .eps the file will be scalable and can be used for any size. Great for print!
Social Media
While the exact size of profile and cover change, these recommended sizes will almost always work perfectly. Are recommendations are 2x the size of the cover sizes for hi-dpi(retina) screens.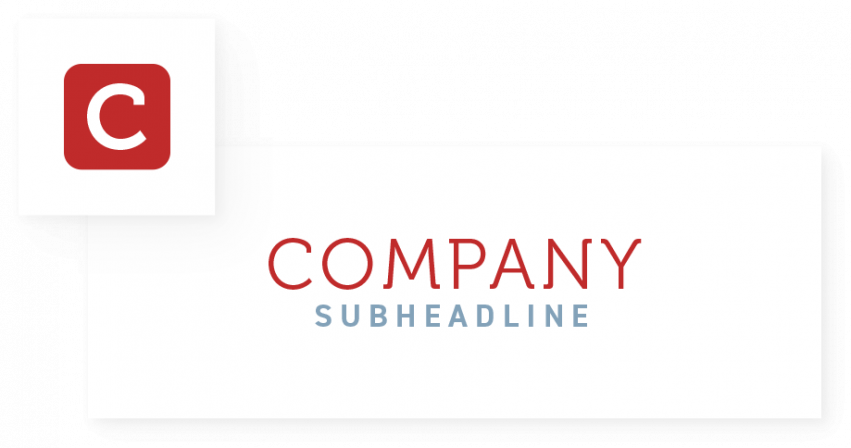 Facebook
Profile: 960 x 960px
Cover: 1656 x 630px
Make sure to leave some white space despite being square.
Twitter
Profile: 800 x 800px
Cover: 3000 x 3000px
Make sure to leave some white space since the profile is circular.
Instagram
Profile: 220 x 220px
Posts:1080 x1080px
Make sure to leave some white space since the profile is circular.
Youtube
Profile: 800 x 800px
Cover: 2560 x 1440px
Make sure to leave some white space since the profile is circular.
Checklist for Better Branding

1. Focus on Your Purpose
2. Be Consistent
3. Be Flexible
4. Convey Emotion
5. Involve Your Employees
6. Loyalty
7. Competitive Awareness