These Before and After Website Designs Will Blow Your Mind
Would you ever invite friends over without tidying up your house first? No. Right?
Then why would you drive traffic to your website without "cleaning it up" first?
Before you begin tackling marketing campaigns, you need to be sure visitors are landing on a site that represents the best possible version of you and your business. In fact, 48% of people reported that a website's design is the number one factor in determining the credibility of a business.
At Curaytor Agency, we believe that your website is one of your most valuable sales and marketing tools. It's someone's first impression of you. It's an extension of your sales team and likely the only member that's available to anyone, anywhere, 24 hours a day. That's why the first phase of Agency is dedicated to helping you create an irresistible brand with a website that'll make everyone else jealous.
Our goal? Making you look good.
Keep scrolling to check out some powerful before and after shots of websites we've recently completed.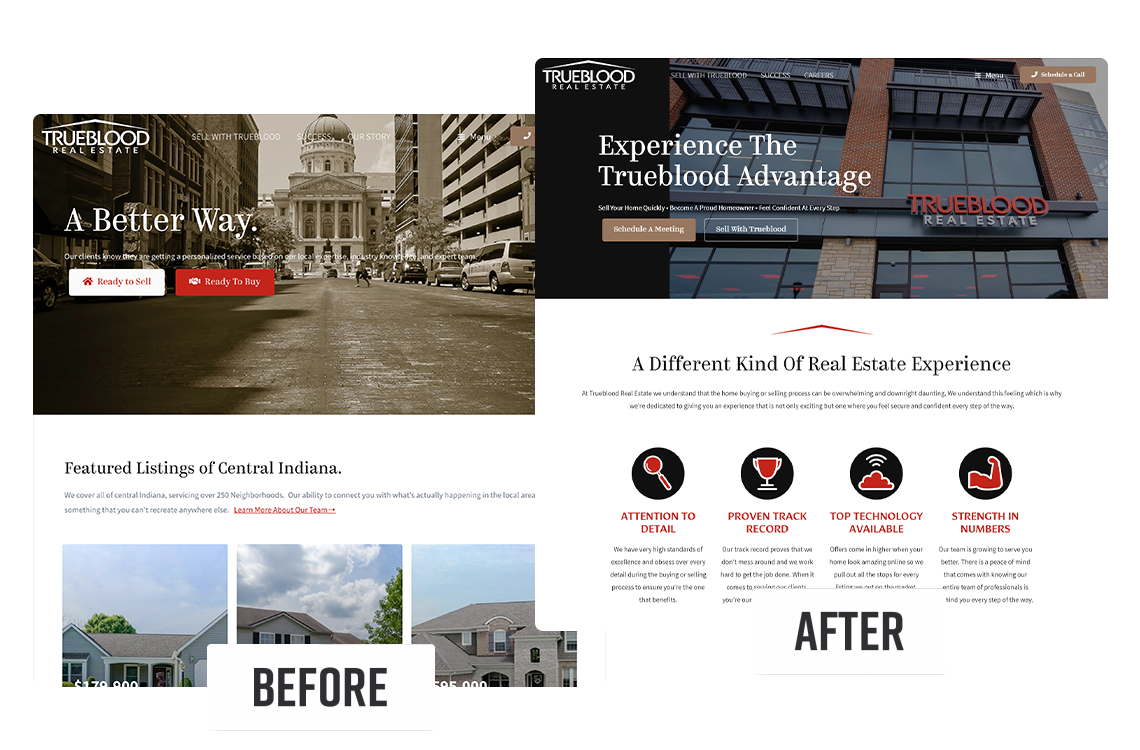 Click the arrow BELOW to see the

FULL

transformation
"The overall experience was great. It was simple on our end and [Curaytor Agency] took care of everything. The custom pages turned out great and the content is much better than the original website. We love the updates that continue to be made and think this is a great fit for our brokerage because now we do not have to worry about having an updated website. The switchover from the old site to the new was seamless and we didn't lose any functionally of the back end of the website."
- Trueblood Real Estate
Click the arrow BELOW to see the

FULL

transformation
"Agency offered me a chance to position my personal branding more in line with my personality and my hyperlocal image. My local market is a mountain lover's paradise and Jenny was quick to find ways to accentuate my experience as both a mountain sports adventurer and a market expert--employing creative and artistic ways to highlight both so clients can get insight into my personality and experience and choose me! The experience exceeded my expectations. Jenny was able to work with my limited availability and photography to extract concepts from me and then run with them when I was non-responsive! I was in the hospital for several days and laid up for weeks during this process and when I came around I was very pleased with the progress, creativity, color palettes and how my concepts materialized with very little cooperation from me!
I'm very proud to show my potential clients Jenny's work. There isn't a listing presentation I've been to that sellers aren't completely impressed--even in an environment of stiff, savvy competitors."
- BOB MAIOCCO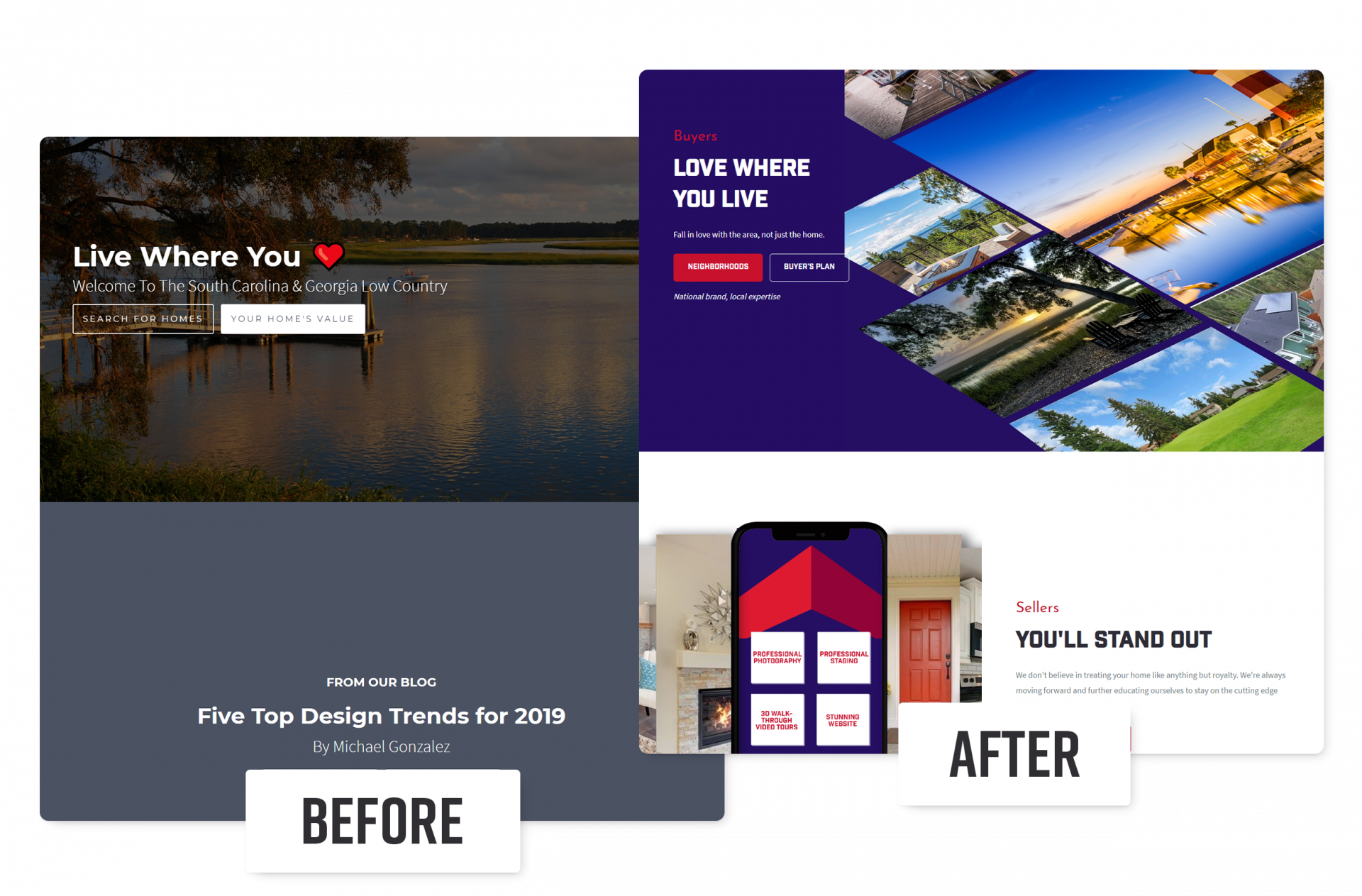 Click the arrow BELOW to see the

FULL

transformation
Click the arrow BELOW to see the

FULL

transformation
"I am extremely satisfied with the outcome of our site. It is absolutely gorgeous and everything we envisioned! Lisa was a dream to work with and so talented! We now have a gorgeous, easy to navigate website. Agency helped bring our site up to a standard that we could not achieve on our own!"
- Amanda Marcum
Click the arrow BELOW to see the

FULL

transformation