What happened when a great salesperson called 5,000 "bad" leads?
Sarita Dua's lead-scrubbing experiment
Two years ago, Portland, Oregon, real estate agent Sarita Dua's team of four buyer's agents swore the 5,000 leads in her two-year-old database were dead.
She didn't believe them and in October 2013, she decided to test their assertion by hiring a top-notch inside sales associate (ISA) to comb through the list.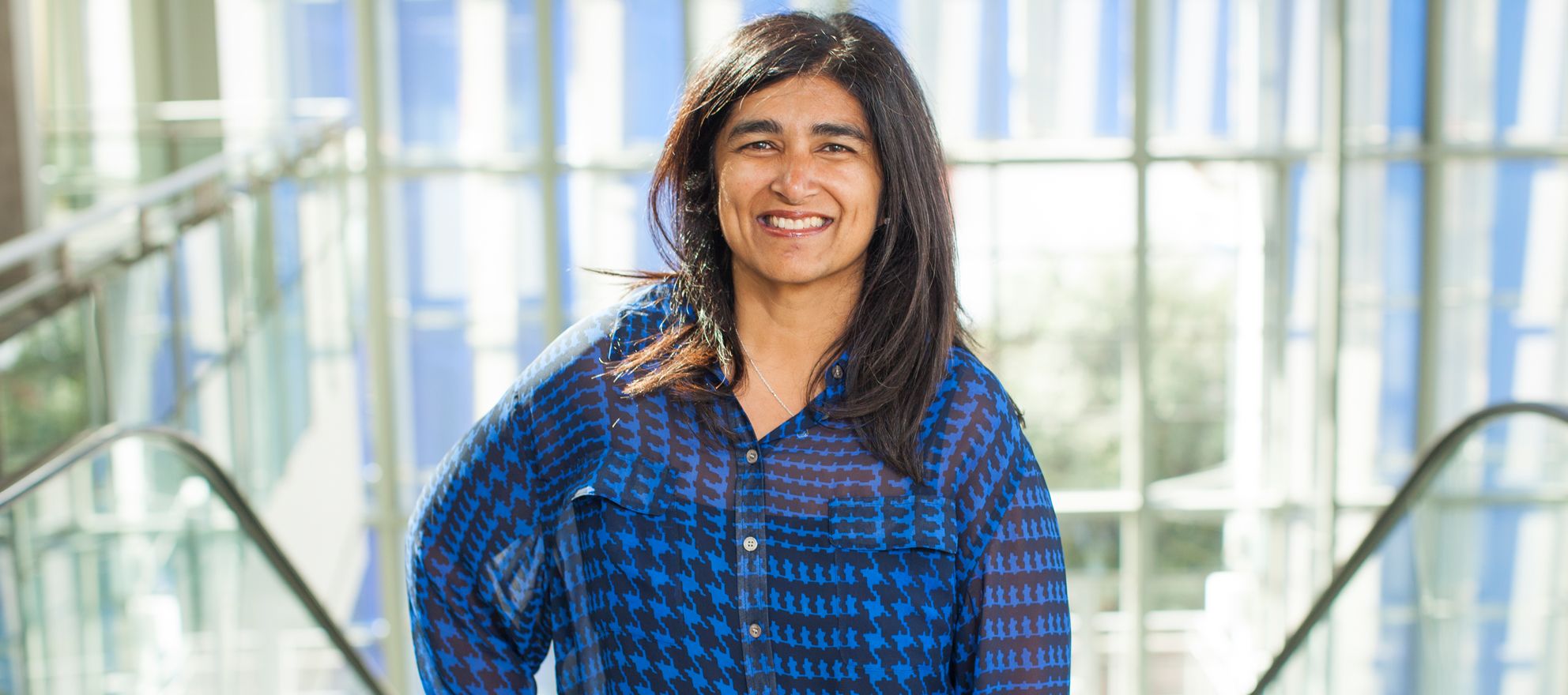 You can watch Sarita explain the entire experiment in a video at the bottom of this post.
Dua asked the ISA, Mac Bell, to reach out to every lead on the list he could, paying him a dollar per contact for a total of $5,000. Dua agreed to pay Bell the $5,000 regardless of the outcome. It would take him three months.
Bell began his dissection on October 2nd. By the 18th, he had paid for himself more than two times over, confirming for Dua, her agents and, now, any doubting agents: old leads aren't lifeless.
On Oct. 18, a buyer Bell dug up from the list closed on a $400,000 home. Dua pocketed $12,000 from the sale, securing a profit on her ISA investment just days into the experiment. That doesn't include the profits that would bloom later from Bell's work.
It was immediately clear to Dua: "Old leads aren't bad. New leads aren't better."
That conclusion was indisputable before the first payday.
Bell made four appointments for Dua's team on his first day. The second day he made another four, and on the third day, five.
As online lead from platforms such as Zillow Group, realtor.com and Facebook begin to play a bigger role in real estate, skilled ISAs and smart strategies built to mine gold from a database of older leads -- like Dua's -- will be increasingly important, if not vital.
The test
"If the leads are bad, we'll stop the experiment," Dua told herself when she launched the test.
She began bringing in a high volume of online leads from platforms such as TigerLead after forming her real estate team in 2010, when she joined Keller Williams Realty.
By 2013, her buyer's agents were claiming the older leads in her database didn't want to talk. "They were looking for houses, not agents," Dua said they told her.
However, with a decade and half in sales and marketing roles at tech firms (including seven years at computer hardware giant Intel) she's wired for making decisions based on evidence.
She felt a talented inside sales professional, who operated from a customer service approach, would get results. She had worked with Bell at one of her previous tech companies and knew he was good.
She gave Bell two points to cover on each call with an "opportunity" (Dua prefers the term "opportunity" to "lead").
Dua wanted Bell to ask leads something like: "At one point you were looking for real estate. Are you still looking to buy a home in Portland?"
If they answered yes, he would ask them if they were looking to buy in the next 30 days. If so, he told them they should set an appointment right away, that Dua's team had important, valuable information to share.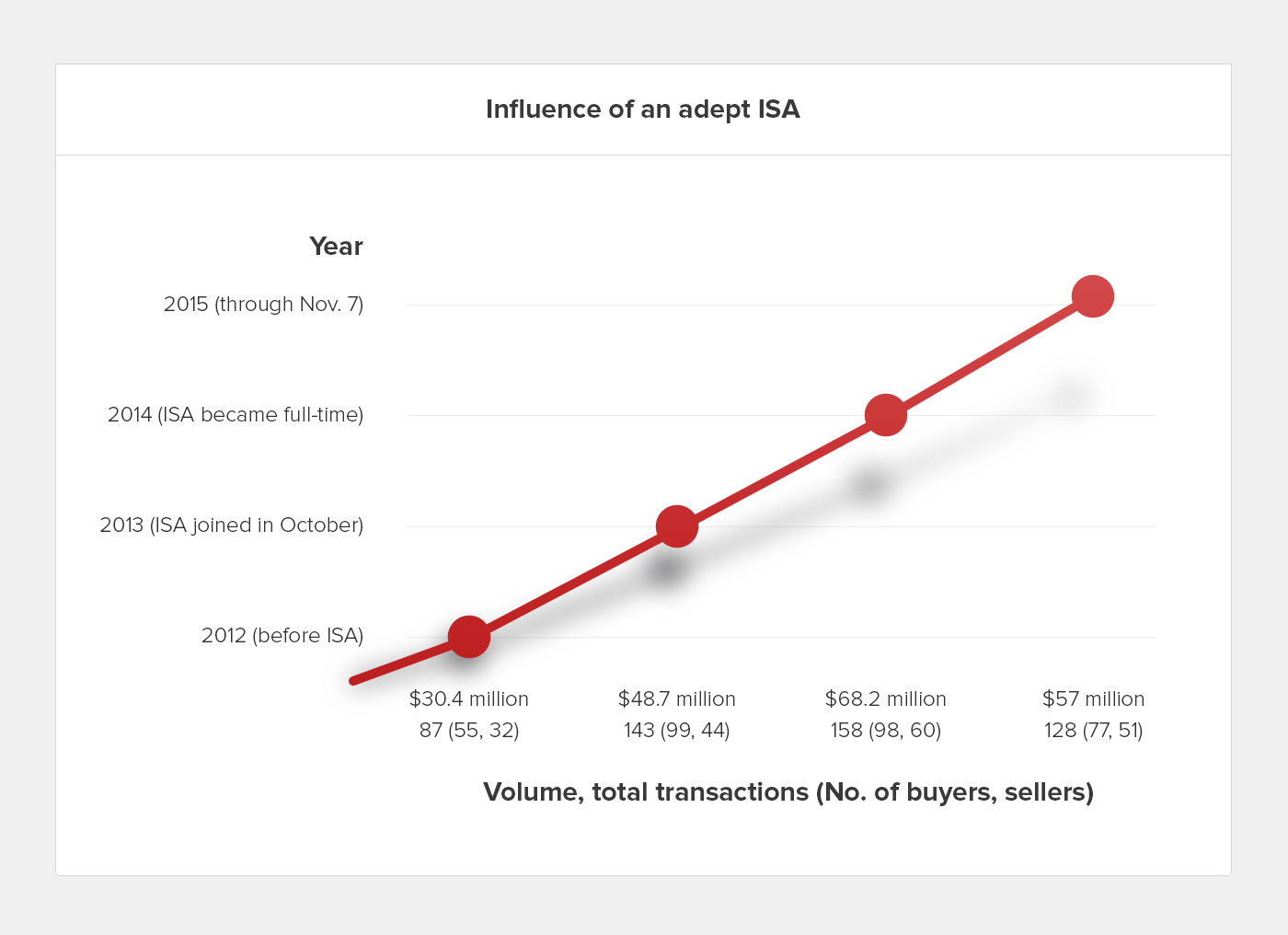 In addition to upping her team's transaction count, Dua said Bell -- along with the implementation of Curaytor's all-in-one marketing system -- was the fuel behind the "Ask Sarita" team's increase in seller clients and jump in the average price point of homes it helps sell from $338,000 in 2013 to $447,000 this year.
Her jump in production would be even more dramatic if she hadn't focused so much on other arenas of life.
"Make a little less and make a bigger life," Dua said. For example, she has taken 139 days off in 2015 through Nov. 1. Yes, you read that right.
Upon completion of the initial test in early 2014, Dua made Bell her ISA chief, paying him close to $60,000 each year for his point position on incoming leads. He is now licensed as a real estate agent, which allows him to better scrub the contacts he speaks with.
Lessons from an ISA master
Coming from tech, Bell didn't have any real estate baggage when he first jumped into the trenches with Dua. He turned fresh eyes on the massive lead-scrubbing challenge.
After a career of selling software to other businesses, Bell said it was refreshing to speak to consumers when he started with Dua.
Most weekdays he makes between 60 and 80 calls on behalf of the Ask Sarita team, with a goal of scheduling appointments with at least five leads each day.
Bell has a process
The first contacts he reaches out to each day are those that have come in the night before. Second, he turns his attention to the "pipeline," which consists of warm database leads (Bell estimates that a quarter of the nearly 700 contacts in that bucket are planning to transact in the next year).
Then, he begins the day's third wave of calls: leads from the database that he hasn't spoken with yet.
Bell said his job is made easier by his confidence in what he's selling. "She's a great piece of software," Bell said of Dua.
An ISA master's top tips
Leads are people: You can't BS them. Be real. There's no pressure or desperation on his end, Bell said. The numbers will come.
Listen: This is sales 101. Agents must listen to a lead's tone, he said. If they're pissed off and angry, don't push it. Listen to their needs and respond.
Gently guide the call: Ask probing questions to help them open up without being pushy or salesy. For example, a common lead response is, "I'm just getting a feel for the market," Bell said. He responds with something like: "Are there any questions I can answer? Sarita contracts me to keep in touch, may I? Will you be interviewing other agents? Are you looking to buy or sell?" It's good to get them comfortable, he said.
Be a resource: Bell plays up Dua's local real estate success and her commitment to be a resource for all things home to leads. "Use us for all your real estate needs," he says, sharing that the team can recommend remodelers, plumbers, stagers and more.
Follow up: Agents should use and know how to work a customer relationship management platform, Bell said. Make follow-up calls and stay out in front of leads. Be consistent. Touch base everyday, "as if someone's looking over your shoulder."
Know your team: Bell knows the communication patterns of each buyer's agent and tailors his messages to them accordingly. Some need heavy reminders when there's a hot lead; others do not. He knows who to communicate with and how to produce efficient results.
Watch Sarita Explain the Experiment