How a single mom to three elementary school-aged children is selling a TON of real estate and staying sane
The secrets of single mom real estate powerhouse Amanda Todd's blooming real estate career

It was a crushing day for Savannah, Georgia, real estate agent Akia White. Three deals disintegrated, an incident that tests even the most accomplished agents as they face clients' disappointment, their own dashed hopes and a disappointing payday delay.
Instead of letting frazzling stress overtake her, White calmly pulled it together and salvaged two of the transactions.
"On this day (early this October), my mind was in a good place and I was at peace with myself enough to keep it together for my clients, think smart," White said.
"Had I not been prepared, I may not have handled that day very well, and I would not have been able to be strong for my clients whose natural reaction was panic and disappointment," she added.
She attributes this equanimity directly to Amanda Todd, a Sacramento, California, real estate agent and leader of a four-person team who is building a blazing real estate business (and life) off of a dedication to daily meditation, exercise and clear boundaries, just two years into her career.
Through late October, Todd had done $12 million in sales volume in 2015 on 20 deals, with an additional $3.5 million in escrow. She had eight deals in contract then: seven buyers and one seller.
Todd shared her story at Curaytor's inaugural conference in early October in Orlando, Florida, where White soaked it up.
For all those agents feeling harried by the incessant demands of life and business that characterizes their profession, Todd's story also can be a beacon.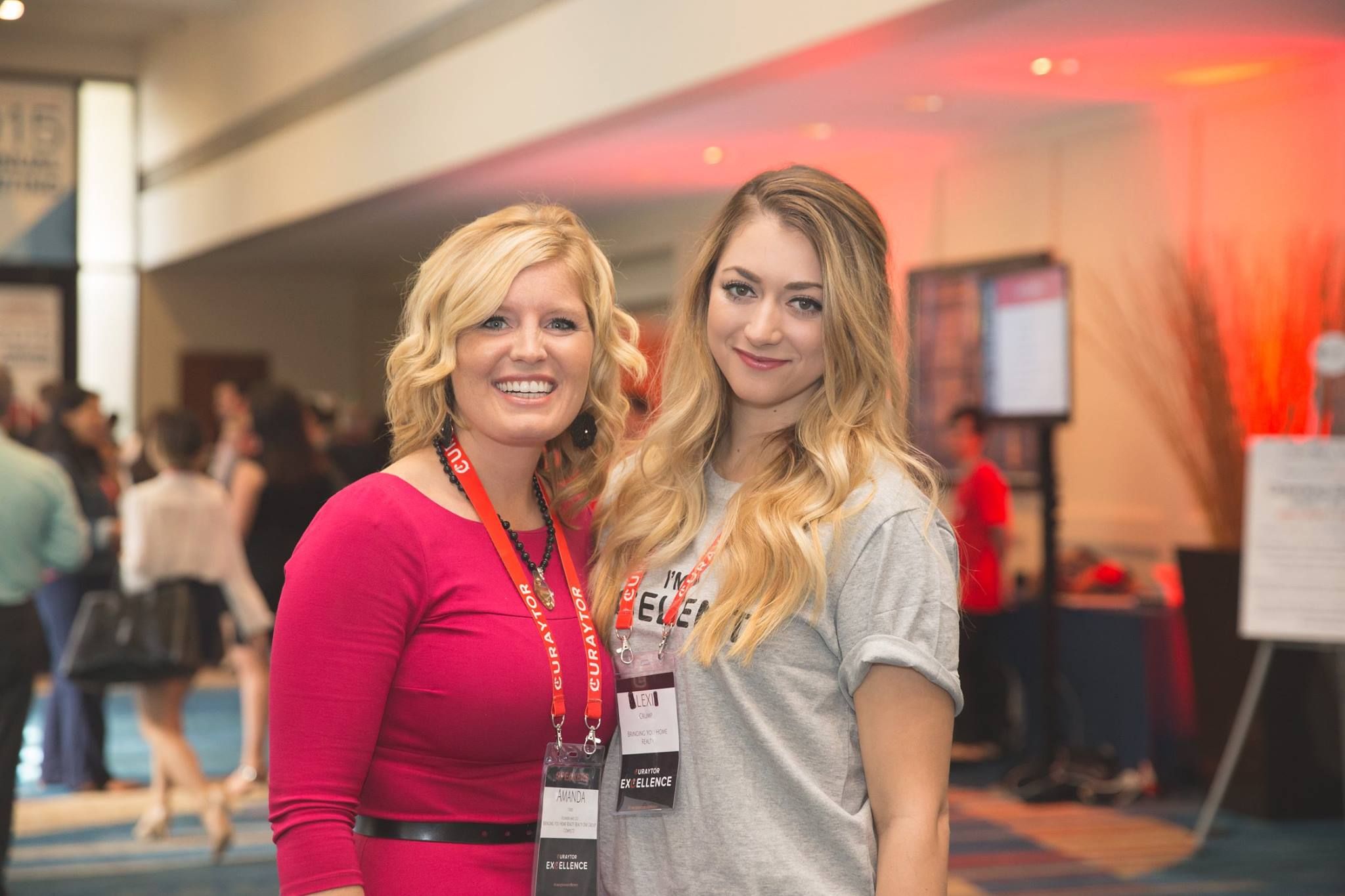 Laser-focus, big gratitude, can't fail
Todd, a single mom to three elementary school-aged children, starts each day between 4:30 and 5:30 a.m. with exercise, journaling, affirmations and visualizations and meditation under a program known as "The Miracle Morning."
By 6:45, she's ready to blast off when her kids -- ages 10, 9 and 6 -- begin stirring.
Each night she goes to bed thinking of what she's most thankful for.
Todd sets clear boundaries, reflecting her deep commitment to her children, and her clients. When her kids get out of school at 3 p.m., she's there to pick them up, without fail.
That's a "non-negotiable," Todd said. "I feel it's important to be a mom."
From 3 to 7 p.m. she's focused on her children -- homework, hang time and dinner. She tells all of her clients that sacred schedule ahead of time.
If she gets a client call, text or email during that period, she responds immediately, telling the client she'll be in touch promptly when she's done with her kids.
Some of that blocked-out afternoon kid time is permeable, she said. She'll handle pressing matters right away, but will not miss the 3 p.m. school-pickup.
By committing to what's in her heart and communicating clearly, Todd's able to give clients her laser focus when she's on for them, free from any guilt of neglecting her children.
That communication has worked wonders, so has the infectiousness of working with someone dedicated to what's most important to her.
Case in point: In late October, Todd was representing an experienced, affluent buyer who had executed a $1.2 million purchase agreement on a home. It was a gnarly deal -- it had seen three counter-offers by both buyer and seller.
"He was calling me 10 to 15 times per day with 90 million questions," Todd said. She responded to him immediately every time. When she was with her kids, she let him know that she'd call him later, whenever she knew she'd be available. "He respected that," she said.
The result: "I will never do another real estate transaction again," the client told her.
White, a mother of two elementary school-aged children, said Todd's story of communication and commitment shined as her top takeaway from the Curaytor conference, which was packed with them.
A healthy dose of grit, smarts
Todd, 32, first started her "Miracle Morning" a year ago. She was going through a nasty divorce, she felt pulled in many directions, scattered, and she decided to take it on.
Her morning routine is just part of it -- she's also a fighter. In a six-week period last year, she completed 11 real estate deals, filed a restraining order from her ex-husband and ran a marathon.
If you needed more evidence of her tenacity: she hand-delivers comparative market analyses to up to 15 seller leads per week when she's running a seller campaign.
That effort plants potent relationship seeds that start sprouting when those homeowners begin thinking of selling, Todd said.
She's also smart.
By holding "VIP" open houses -- and by using Curaytor marketing and lead-capture and -cultivation tools -- she ends up double-ending approximately three-quarters of her listings, she said.
Todd hired her first team member, an assistant, seven months ago. She was running herself ragged before then, she said.
Real estate wins = family wins
Todd makes her children part of her real estate success, earning their buy-in and teaching them important business and life lessons along the way.
She made a deal with them. For every real estate commission check she collects, they'll put $100 in a bank account dedicated to family Disney resort visits. She's taught them how to transfer money into the account themselves using her bank's online platform.
They went to Disneyland in Southern California last fall, Disney World in Orlando, Florida, this summer and are now saving for a trip to Aulani, Disney's relatively new Hawaii park.
She's not only teaching them about saving and business but also about responsibility.
The kids have two alarms in the morning: one to get out of bed, the other to be dressed and out of the room. Being avid Taylor Swift fans, aka "Swifties," the first alarm blasts "Shake It Off," the second, "Wildest Dreams."
Her focused, committed life is all part of her grand vision: relaxing poolside at an international resort years from now with a husband she adores along with her kids and their spouses, just after speaking at an event about how she built her thriving international luxury real estate business.
One might say she's already there -- time just has to catch up.
About the Author: Paul Hagey, founder of HageyMedia, is a journalist and real estate content strategist. He was a staff writer at the premier residential real estate news publication Inman News for four years.