8 Quick Tips to Improve Your Real Estate Videos Today
Creating high-quality videos has never been easier. But in an increasingly competitive and crowded landscape, it's important to differentiate yourself. So when we asked our #WaterCooler viewers to submit their videos for a live critique, we were happy to see a lot of really good videos - which gave us a chance to make them even better.
Now we're sharing that advice with you. Follow these 8 tips and your real estate videos will go from good to great.
1. Start strong
You only get one chance to make a first impression. And first impressions in online video are made in an instant. The first few seconds of your video are crucial. Get off to a strong start with two examples from the video below.
Instead of introducing yourself, start with a compelling fact or quote. Notice in the video below, Kelsey doesn't tell you who she is for the first 11 seconds. Why? Because she's busy making the video about her audience.
Instead of telling you her name and brokerage (which is already visible in the video), Kelsey immediately relates with her viewers and empathizes with them about how they're feeling. That's a much more powerful reason to continue watching the video.
Another thing you can learn from this video: Don't forget to smile before the video starts! Almost all the videos we see start with a less enthusiastic version of the person. Kelsey was already smiling and ready to start the video before she began speaking, instead of perking up after she got the cue.
2. Spend (some) money on audio
There's a huge difference between videos with $0 spent on audio and just $100 spent on audio. If your video includes your voice in any capacity, you'll need a good mic. According to an MIT study, video with better quality and stereo sound were consistently rated as more likable, interesting and involving. Viewers also rated programming with better audio as having higher picture quality.
But you don't need to read that study to understand how important audio is. Hear the difference for yourself by watching our video:
Bonus: learn how to make your videos sound professional in just 90 seconds with this blog post. We even included our favorite equipment!
3. Include subtitles, get longer views
85% of Facebook videos are watched without sound. 40% of Instagram Stories are watched with the sound off (Instagram). If you don't have subtitles, you'll have to rely on the action in your video to compel viewers to take the extra step to find and plug in their headphones or turn their volume on (which we all know is super distracting in a crowded room).
If you start strong and use subtitles, viewers will know why they should keep watching your video, and they won't have to take that extra step. It's a small change to your videos that can make a huge difference. Take a look at Jessica Woodbeck's videos. Her subtitles are subtle, but not unreadable, and they don't take away from the video.
Along with subtitles, Jessica's video here has another concept you can learn from: if you have a longer video, a progress bar at the bottom is a nice way to let your viewers know how much video is left without having to bring up the scrollbar.
Pro Tip: Our favorite service that will write your captions for you is Rev.com.
4. Look at your viewers
Eye contact makes a video feel more personable and trustworthy. It's well-documented that human beings are more likely to believe statements made by a person who makes eye contact. Just because you're not in the same room doesn't mean that's not also true on video. If you're looking everywhere but the screen, chances are your viewers will notice and sense how uncomfortable you feel on camera.
If you're really not comfortable on camera, you can always use your voice to narrate over B-roll footage. In the video below, you'll notice Amit doesn't look at the camera once. Yet he still establishes trust with the audience through high-quality production values and by telling a story that he's deeply connected to personally and professionally. It's one of the most cinematic real estate videos we've seen.
Pro Tip: Get B-roll footage of your community, company outings or any volunteer work your team participates in, and most importantly, you and your team interacting with clients. Having lots of this footage in reserve can make your upcoming videos feel more natural without forcing you on camera.
5. Be yourself
No one wants to watch and listen to a monotone video. One of the best ways to show your personality is to supplement your written marketing content with fun, personal videos. Brian Slivka used BombBomb to send this video with his email blast about his new Game of Thrones blog post.
Additions like this are short and incredibly easy to create, especially when you have a marketing plan being built for you. Any time you publish written content like a blog post, think about accompanying it with a video that adds your personal flair.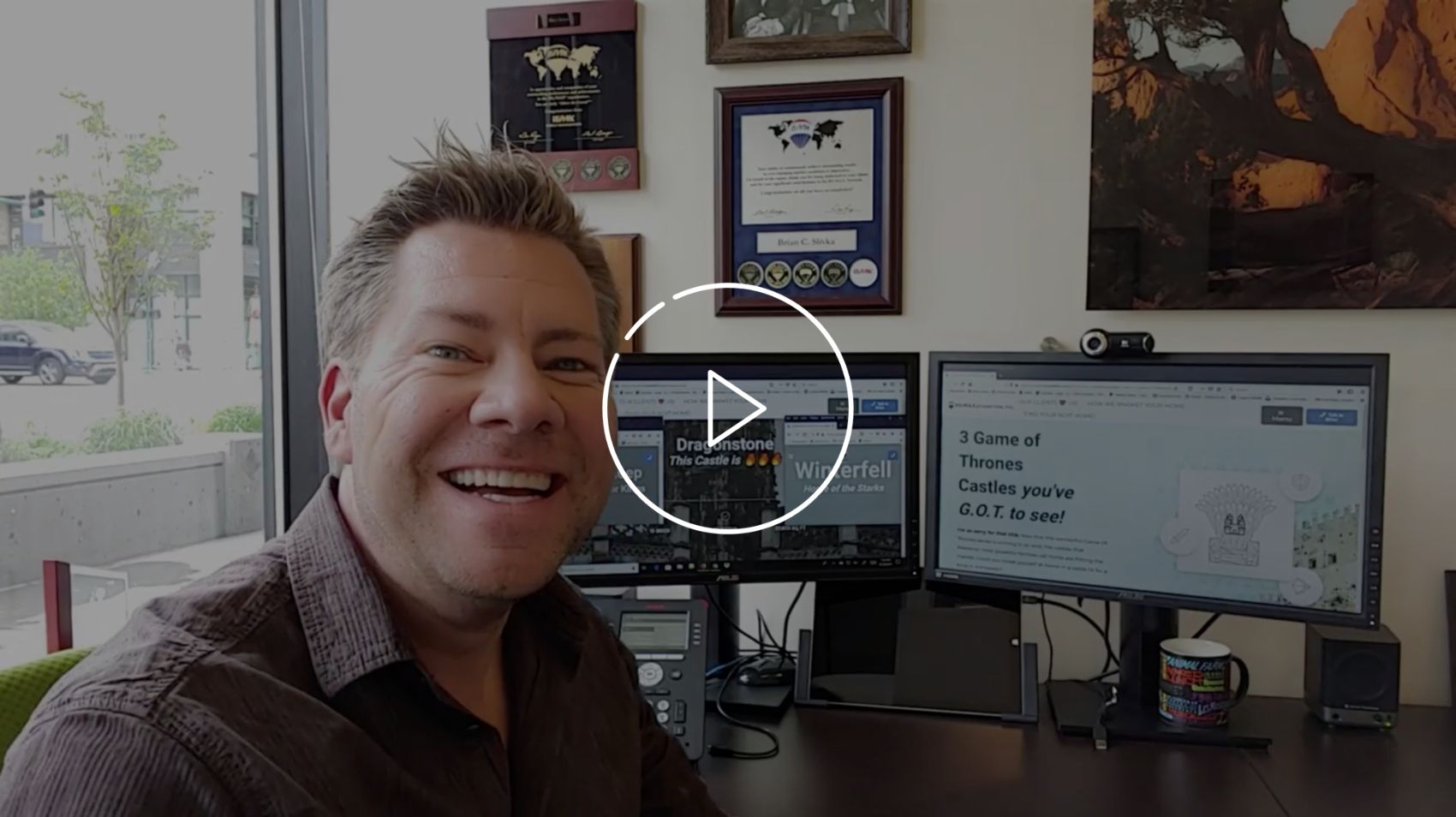 Pro Tip: 86% of consumers prefer an authentic and honest brand personality on social networks (HubSpot).
6. Call your audience to action
Every video should have a call to action in it. The key to a good call to action? Relevance. Don't just include your contact information and say "call me" at the end of every video - very few people will take you up on that generic CTA. Instead, build a realistic funnel.
What are your viewers realistically going to do after they watch your video? You know they're already interested in your video content, so they're probably inclined to watch a related video, subscribe, or visit your blog for more content just like the video they just watched.
We'd recommend adding some CTAs to Joe Pratap's listing video, especially right in the middle. If viewers have watched a full minute of a listing video, they probably already know if they are or aren't interested in that property. Using a call to action linking to a similar property or more details of the property would be best used here.
Don't forget to throw in a couple "power words" to your videos, which can even increase your conversion by 12.5%. Instead of using a thesaurus, OptinMonster put together a list of 700 "power words" that will improve your conversions (OptinMonster).
Pro Tip: Placement plays a huge part in your conversion for calls to action in videos. Data from Wistia shows that pre-roll CTAs saw a 3.15% conversion rate compared to 16.95% for mid-roll and 10.98% post-roll (Wistia). You can even include a YouTube Card on your videos on YouTube that links to your site.
7. Clean & brighten up your space!
Videos can be genuine and "behind-the-scenes" style without being distracting. Keep in mind that a clean, white background isn't always the answer either. With professional equipment, you can add depth to your background to make you the sole focus of the video. Just don't forget to crop any unwanted negative space out of your video! Too much space at the top or bottom of your video can take the focus off of you, or even make you look shorter than you are (like Jessica Woodbeck's video below).
Your space also needs good lighting. A ring light is your solution for this one. Amazon has tons of options, but this one is our favorite because it can hold your phone at the same time. A ring light helps prevent the "halo effect" you've surely seen in countless real estate videos.
Pro Tip: 62% of consumers are more likely to have a negative perception of a brand that published a poor quality video (Brightcove).
8. Substance
This is the most important part of making a video. Figure out exactly what you want to communicate to your audience and then do so as clearly as possible.
While we'd reference our 7th tip and recommend Robyn go for a less busy backdrop, that takes a backseat to what she does right here: the value of what she was telling viewers was valuable "meat on the bone" content that earns her audience's attention and trust. She made it clear with the on-screen embellishment in the thumbnail that tells you what the video is about before you start watching.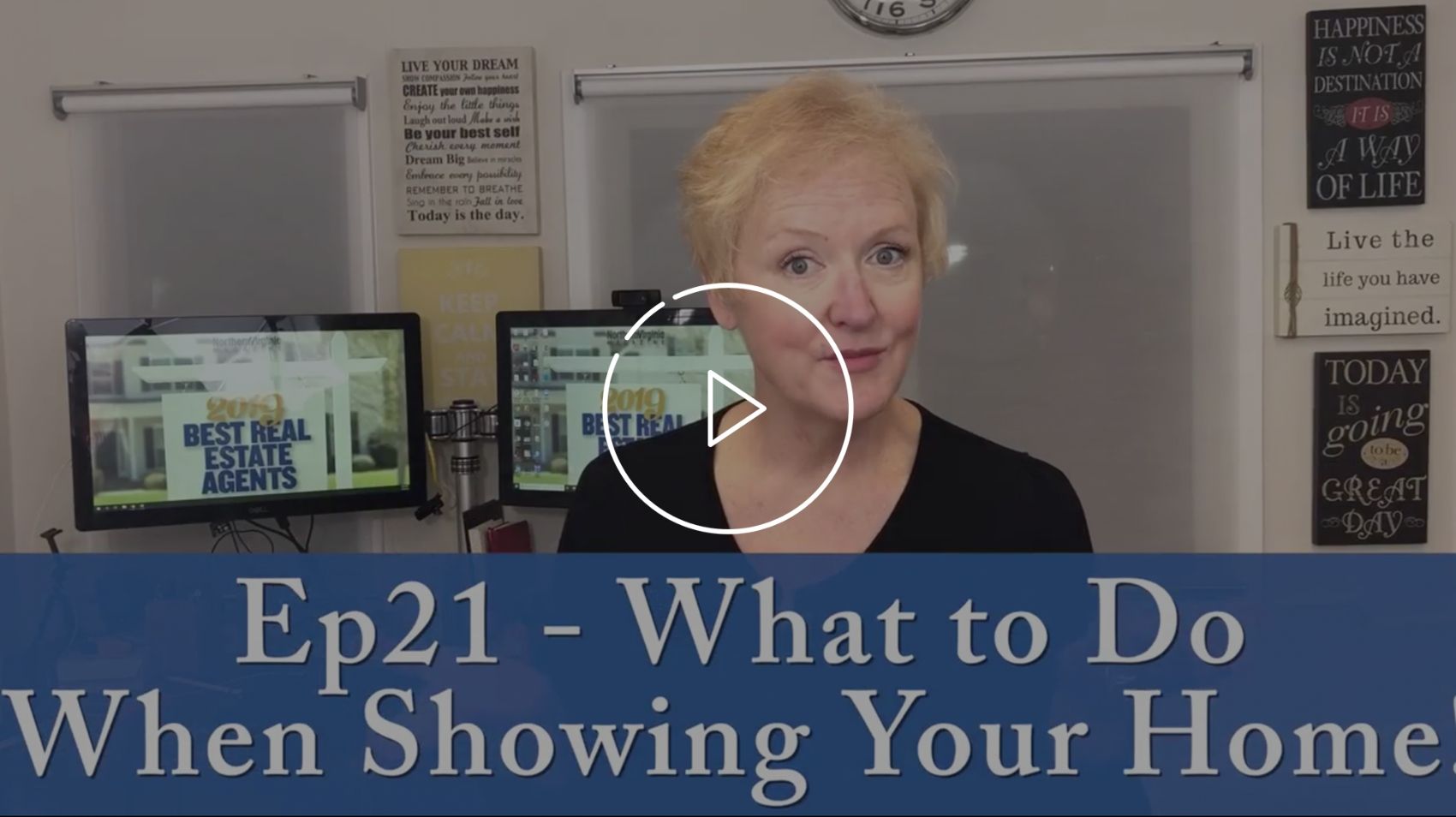 Pro Tip: According to Forbes, 90% of customers say video helps them make buying decisions and 64% of customers say that seeing a video makes them more likely to buy.