7 Reasons We Made the Inc. 500 Fastest Growing Businesses List
At Curaytor, making the Inc. list has been what we refer to as a B.H.A.G. - Big Hairy Audacious Goal.
Last October, we said on stage at our conference "if you want to grow as fast as you can, if you want your business to thrive, stop trying to make the Inman News list and start trying to make the Inc List."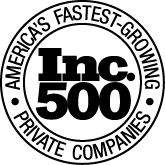 This year, we made both. How? Here are the 7 ways we did it.
1. Passion
Passion powers profit. Our company is driven by passionate, focused founders, and the team we've assembled shares our enthusiasm and love for what we do. As a company, we are driven by a lot more than financial gain. We've hired family members who share that passion and attracted managers, customers, and employees who feel the same way. We get to wake up and do what we love.
2. Service is marketing
All Curaytor originally sold was other people's software. Our real product was the service we provided on top of that. As we were launching the company, we heard so many people say "That's really smart… too bad it won't scale."


"Do things that don't scale. Be willing to do things that don't scale, and then scale them."
The people that have run our service department through the years have been tirelessly dedicated to providing excellent service. And as our product caught up to the level of our service, we didn't relax our service - we tripled down.
We've invested in GrooveHQ, Ruby Receptionists, Thinkific, weekly live training sessions for our clients, our conference Curaytor Excellence - these are all service-related initiatives.
3. Design matters
The Trust and Mistrust of Online Health Sites study was done where people over 50 were asked about the websites they used and why. 93% of time people cite the design as being the reason for their lack of trust.
I told our designers "If you can make us look like a $100,000,000 company now, we'll become one later." And that's exactly what they've done."
Recommended Reading: The Method Method - The story of how Method soap broke through - one of their seven reasons is design.
4. Content is king
From day one, we have thought of ourselves as a media company. We put out content that is useful and helpful, much more than it is salesy.
We launched #WaterCooler a month after we started Curaytor - the show was a huge hit and we still have new customers signing that say their first exposure to our company was #WaterCooler. My book The Conversion Code is valuable content. Our podcasts, webinars, blog, culture video, client profiles, PR, guest posts all added up to us making the list.
5. Sales that isn't sleazy
We had two sales people to help us make the Inc. list because our sales team is not sleazy. We have quality people who we pay handsomely, and that's a big part of the reason why we've grown so fast.
"Stay small and scrappy"
The fact that Darin and Neal got us to where we are as our only salespeople for several years is remarkable. I think it'll be a case study someday.
6. Blue Ocean Strategy
I'm a big fan of the book Blue Ocean Strategy and Peter Thiel's quote "Competition is for losers"
We saw what was out there in the industry - buyer leads, Google ads, Craigslist, home search, listing alerts, CMAs, forced reg, Zillow… We didn't create competition. We created a complementary good to what was out there.
Curaytor is focused on seller leads, Facebook ads and landing pages with great design, and building a community. We created our own lane.
7. Willingness to change
Nothing that we do today is what we did when we started. We have been willing to change and adapt.
Curaytor started as a search engine for Facebook groups. We ended the #WaterCooler earlier this year. No one is doing the same job today as what they did on Day One. None of our products or vendors are the same. We have been willing to adapt.
Now we're moving beyond real estate and working with other small businesses. Amazon didn't set out to open bookstores, they set out to shut them down. Now they're opening bookstores.
"Any business plan won't survive its first encounter with reality. The reality will always be different. It will never be the plan." - Jeff Bezos
Before we started Curaytor, I thought just making this list would be our mecca. I thought if we could build a company that grew fast, we could sell it for a ton of money. "How much could we sell it for? How much do you think we could be worth?" IPOs and acquisitions are the pot of gold at the end of the rainbow.
What I've learned from our years building Curaytor into one of the Fastest Growing Companies in America is that while we started the company with the pot of gold in mind, we love the rainbow even more. Enjoy the journey and love the rainbow, not just what's at the end of it.